Aftermarket ECUs!
Manufacturers can't get them out the door fast enough, and the riders strapping these toys to their bikes are reporting back with some pretty crazy stories. Are they worth the dough? Do you REALLY see the gains as advertised?
We had to find out first hand, so we nabbed a PR2 and RAZE ECU. Both are front runners in the market, and both are simple plug and play add-ons.
PR2
The PR2 comes with 10 maps that the user can cycle thru, giving the user the ability to adjust fuel in the LOW, MID, and HIGH throttle ranges. This ECU comes on its own, with no additional bling. For roughly 50 bucks USD, the rider can pick up a handlebar switch that allows them to toggle between Map 1 and one of the other 9 Maps available at the flick of a switch.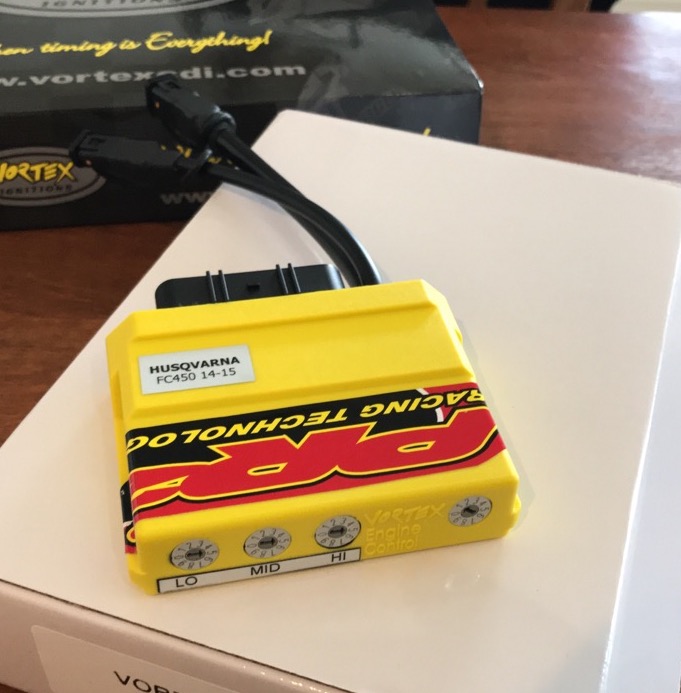 RAZE
The Raze comes with 2 maps and a handlebar switch to toggle between the two. The Raze ECU comes as part of a kit that also includes a thermostat, which if you don't already have, you will need.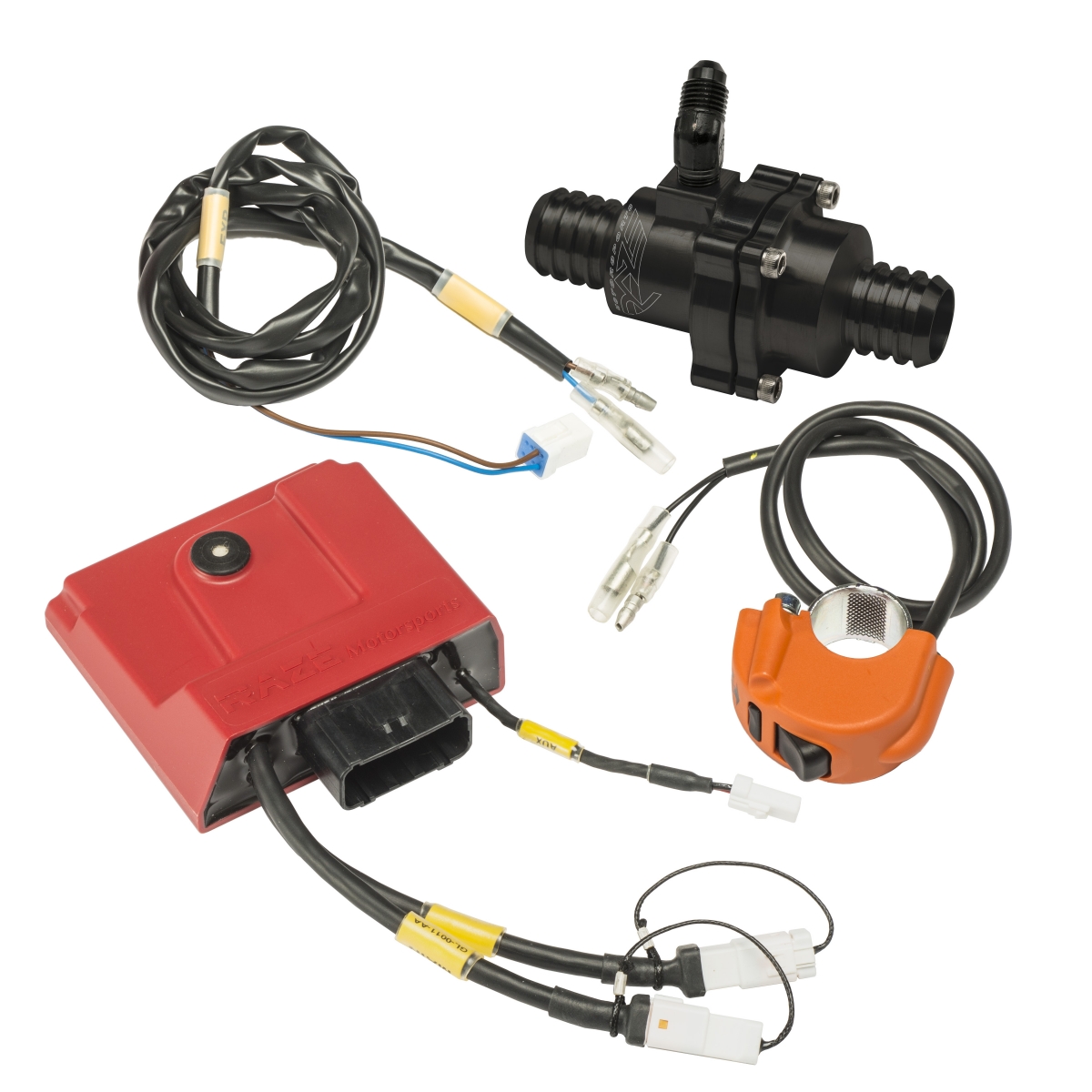 Our Opinion
Immediately after adding either ECU, we noted that the bike idled effortlessly. I would say that she was happier already.
Throttle response was noticeably better with the mid to top end maintaining a quicker response than stock. More jam is always a good thing!
Where we really saw the ECUs shine was when pulling any type of incline. The bike doesn't fall off in its power delivery. You stay in the sweet spot of the power, in a taller gear. (insert smiling face here!)
Let's talk dollars and cents. The Raze is close to double the price of the PR2. Is it twice as good? I don't know yet, it's too early in the season to tell.
Please Note
Before we get to the fun stuff, it is important to note that while you can throw an ECU on a stock bike, it isn't recommended. If we are to make this pony snort, she has to be able to breathe. Get rid of that stock pipe, or at the very least modify it to allow for proper air flow.
Wrap up
At the end of the day, if you're looking to power up your pony, this is a great option. Very little skill required to remove and replace the stock ECU, allowing pretty much anyone to have access to more random grins at the twist of the throttle.
Get your bike to breathe first, then slam one of these puppies under the seat and drop us a line to let us know how awesome it is!!
Stay tuned for mid season updates on our thoughts.
~ Ian McKill, Riders Edge Suspension & The Snowbike Shop