Dango Chin Mounts
You really have to check these out. We've included a cool video from one of our favorite YouTubers too.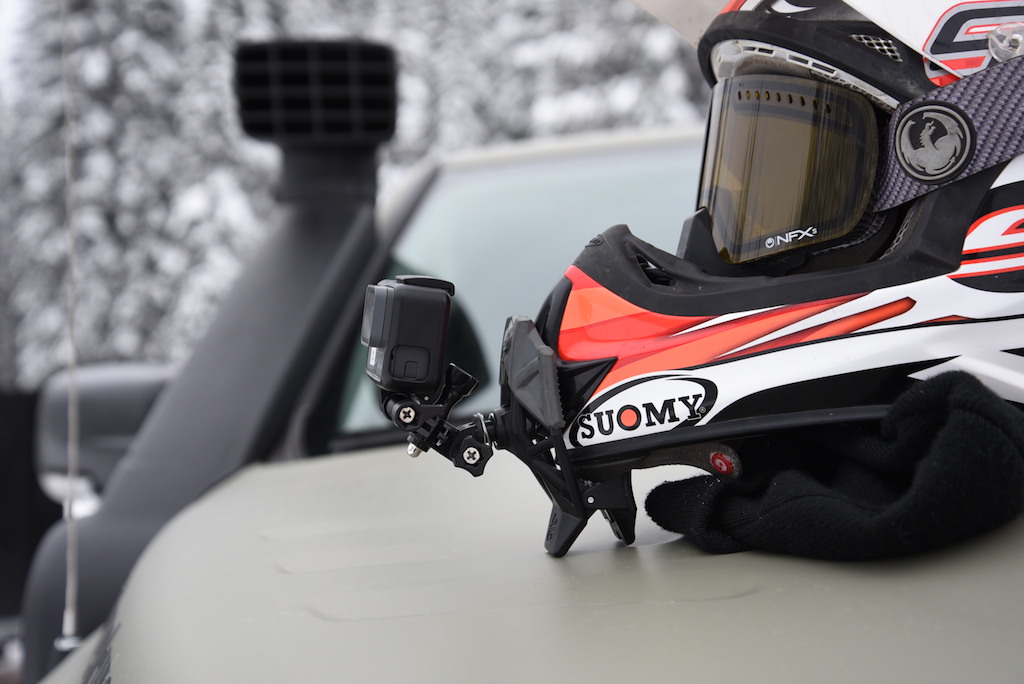 Here are some filming notes from our favorite YouTuber – Barry from Australia.
Display 2 Products per page
Action Camera Tips
The folks from Vernon Snow MX have been filming since GoPros first came out. Here are some of their tips for getting great shots.
Chin placement is best. There is no helmet in the shot and the camera is generally out of harms way. You can also pick up some audio as you talk to the camera of just hoot and holler with excitement.
Stop regularly to check your lens. It needs to be clean or the footage is garbage.
Keep your head steady when filming. Try looking with your eyes, and without moving your head.
When filming another rider (chasing or riding beside), point your chin to focus at the subject. Look where you are going with your eyes, not your head.
Follow to the side and stay close to get good shots. Sometimes you need to be pretty darn close to get a decent shot (see next tip).
If you are editing your footage, consider filming in 2.7k or 4k so you can "push in" without quality loss. If you are not editing after filming, or have limited editing Kung Fu, don't bother with these higher resolutions as you are wasting space and battery life.